Happy Lunar New Year all! It is that time of year again. Like last year, where I covered chickens for Year of the Rooster, and monkeys for Year of the Monkey prior to that, I will be talking about laws related to dogs here in Hawaii. I am not going to cover dog bite law for this post. I think that would be too obvious and simple even though we do personal injury cases at this firm. Further, it probably is best a discussion to have with my litigation partner, Trejur. If you are curious though about the dog bite laws for Hawaii, consider reading the following: 663-9, 663-9.1, 142-74, and 142-75. Those are the most relevant to that subject matter.
Anyway, with regard to this post's discussion, let's get to it.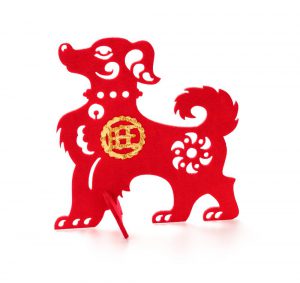 Can a Landlord Charge Extra for a Dog?
Sometimes, I work with landlords who want to review/update their leases or consider forming LLCs for rental properties. When assisting them, they want to know their rights with respect to tenants. As a fellow landlord, I understand you want to be informed when dealing with tenants, especially given the law. A question about Hawaii rent law I get now and then is: "So I have a potential renter, but they have a dog. Can I charge them more?" My lawyer response is: it depends.
The Pet Deposit
Generally, with regard to the landlord's question, what they can do is ask for more of a deposit. Obviously, their concern is that when tenants have animals they, the landlord, might be stuck with additional cleaning costs and fees after that tenant leaves. Hawaii does allow landlords and property managers to collect an additional security deposit to address this issue.  In the past, the were not able to do so. Prior to November 1, 2013 landlords could only collect a maximum of one (1) month's rent to cover any damages by the tenant, and that amount included pet damage. So the Hawaii State Legislature amended the law* so that after November 1, 2013, landlords and property managers could collect an additional security deposit on top of that one (1) month's rent.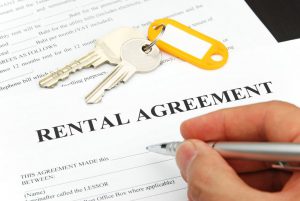 Except …
So if you noticed, I said, "It depends." Why? Well, because you cannot collect this additional security deposit in two instances. One, if the tenant does not have a pet animal that resides in the rental unit. Second, when the pet is an assistance animal that is a reasonable accommodation for a tenant with a disability. Some times dogs are assistance animals for people with disabilities and in those cases the landlord will be unable to collect this additional pet security deposit.
Other Things to Consider
So if you have a potential tenant with a dog, then yes, you can ask them for an additional deposit. This additional deposit is on top of the one (1) month's rent deposit and can be a condition of the rental agreement. However, if that dog is an assistance animal, then you are prohibited. Even if you can extract this additional pet security deposit, as a landlord, you may wish to consider other aspects of allowing dogs into your rental units. For example, if it is a condo situation and you as the owner are a part of a condo association are you violating the house rules? Or in general, consider your insurance policy, does it cover pet allowances in your rental units? Along this insurance questioning, remember not all dog breeds are the same, and you as the landlord may be liable for injuries due to the animal. The costs and damages associated  with the animal may exceed your deposits. So best to be thoughtful in your consideration and plan ahead.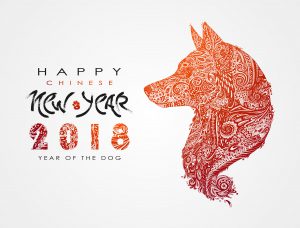 Random Facts
*Interesting fact, I worked for the Hawaii State Legislature during the year the law was amended and a part of the drafting process. If you want to read the law, please click here. Another interesting fact, I've had six dogs throughout my life time. So I've definitely seen this law from a variety of points of view.
Thanks for reading and have a Happy Lunar New Year celebrating the Year of the Dog!  新年快乐!
-RKH
DISCLAIMER: This post discusses general legal issues, but does not constitute legal advice in any respect.  No reader should act or refrain from acting based on information contained in this post without seeking the advice of  an attorney in their relevant jurisdiction.  Hew & Bordenave, LLLP expressly disclaims all liability in respect to any actions taken or not taken based on the contents of this post.
/wp-content/uploads/2018/02/shutterstock_717044710-1.jpg
3853
5078
Ryan K. Hew
/wp-content/uploads/2017/06/hb-logo_websiteheader.png
Ryan K. Hew
2018-02-16 17:48:18
2018-02-16 17:53:11
Can a Landlord Charge a Tenant Extra for a Dog?