How can we help you with your compliance?
In a 2017 survey conducted by the National Small Business Association, about 40% of small business owners reported that they spend 21 or more hours a year dealing new and existing state and local regulations. How much time are you spending on compliance? For most business owners their expertise is not in the law. Reading regulations, filing forms, attending administrative hearings, and advocating on behalf of your business is probably not how you make money. Selling good products and providing fantastic services is how you generate revenue.
Why we Feel We Can Help with Your Compliance Struggle
While it is important for you to understand regulations, keeping your company in compliance so you can keep selling goods and services is the goal. However, navigating the regulations can be tough. Why? Well, much of the complexity in drafting rules and laws is done by attorneys. Attorneys, like Ryan K. Hew, who spent time in the Hawaii state legislature as a committee clerk and then an attorney for the House Labor and House Judiciary committees. However, Ryan also received an M.B.A. while attending law school and launched his own business, a solo firm, and now this partnership. So he knows what it is like to be on both ends. He and this firm emphasize educating clients on compliance issues and effective communication with regulators.
If you are struggling to comply or do not want to spend countless hours at night reading rules and regulations, then let us provide the formalities. We can handle filing your forms, consulting on existing or future regulations, or attending hearings when it is not necessary for you to appear. Your time is valuable, and it should be spent on what makes your business great.
Finally, given that so many regulations fall on different aspects of your business we take a team-oriented approach. That is we will work with all your key advisers. Whether they are accountants, HR consultants, insurance agents, financial advisers, realtors, industry specialists, etc … we strive to work with your team and will do coordinated meetings, strategic planning sessions, and communicate with them if you wish.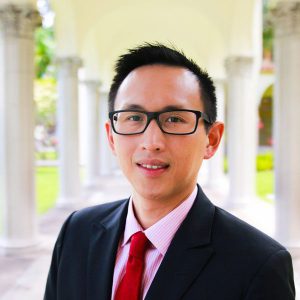 MANAGING PARTNER
Hew & Bordenave